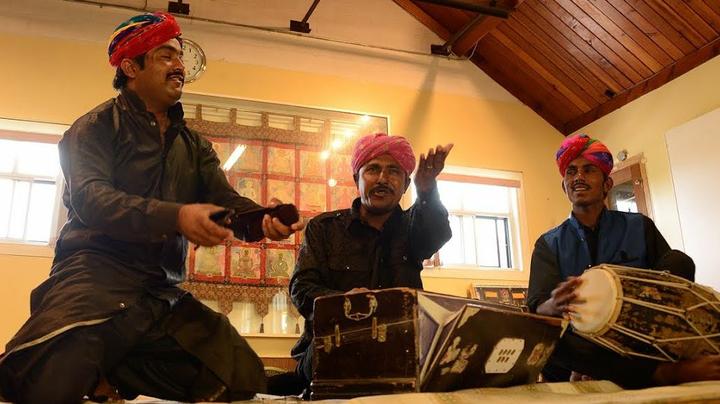 SUNDAY, MAR 17 3PM
access_time1h 25m
Barmer Boys: Encore Performance
Supported by Amarrass Records
#performance #music #folk #rajasthani #manganiar
The Barmer Boys, a trio of next generation torch bearers of Rajasthani Manganiar music, will be presenting an afternoon encore performance. Characterised by their guttural baritones, they interweave soulful Sufi kalaams with celebratory Sindhi folk tunes. Prepare for an informal afternoon session with these Manganiar musicians as they fold their rich heritage into a live performance . For ages 16 and above.
GET PASSES » SUNDAY, MAR 17, 3PM
Sorry, passes for this event are no longer available.