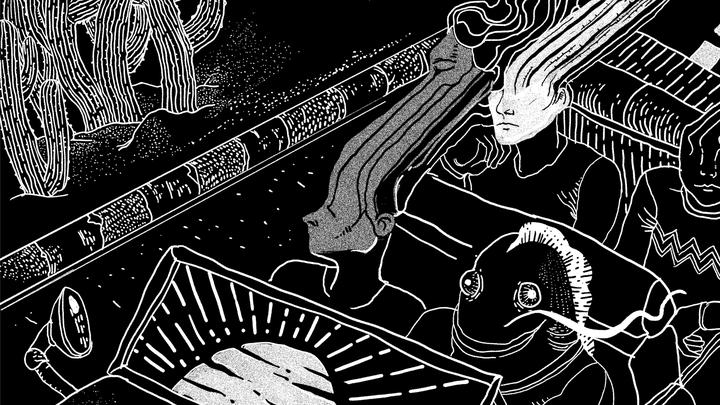 FRIDAY, MAR 15 8:30PM
access_time2h
Songbird Sessions #7: Lifafa & Dee En
Presented by Pagal Haina
#performance #music #electronic
Songbird Sessions #7 will feature two distinct performances by Lifafa & Dee En. The opening act is Dee En, who will be previewing songs from their upcoming record, Poppin Ep' set to release on 18 March 2019. Their characteristic sweet melodies overlaid with electronica are performed amid a splash of colours. Following Dee En, Lifafa - the solo electronic project of PCRC frontman Suryakant Sawhney - will perform tracks from his latest album, Jaago. The music combines melancholic vocals with a fre...(more)nzied pace of electronic sound. The light design silhouettes his form and a voice emanates from an obscure darkened figure almost akin to a demonic summoning. Lights provoke an ominous atmosphere in which to feel the tenor of the music. // Songbird Sessions is an intimate concert series curated and produced by the folks at Pagal Haina in association with Oddbird Theatre & Foundation. The endeavour is simple, to put the focus firmly back on the artist and the performance. Collaborating with artists from the independent music scene, these sessions aim to break down the barriers between stage and seats, artist and audiences, providing an in-depth exchange and a live music experience like no other.
GET PASSES » FRIDAY, MAR 15, 8:30PM
Sorry, passes for this event are no longer available.