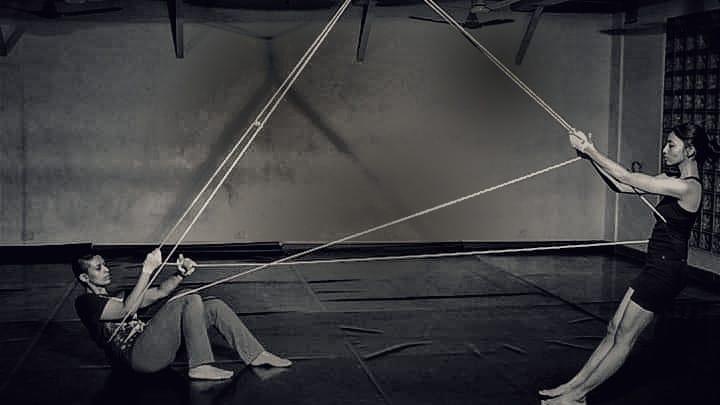 FRIDAY, MAR 1 7:30PM
access_time1h 35m
OddLab: Cat's Cradle & Becoming
Performed by Vaishnavi Mannava & Greeny Francis, and Samara Chopra
#performance #oddlab #dance #contemporary
OddLab is an initiative to make experimental pieces accessible to curious audiences. "Becoming" by Samara Chopra, is an ongoing enquiry and search for a form. Potential formations emerge only in passing. Slight shifts move breath and muscle. A desire to not be positioned fuels the piece, while navigating inner impulse and outward manifestations. The body as movement is understood to be crucial to the understanding of Self. This piece occurs in two twenty minute loops. The second piece, "Cat's ...(more)Cradle" follows with a single rope hung from the ceiling, wherein two bodies leverage each other's weight to form knots and patterns. One's focus is drawn to the movement of the rope in an almost hypnotic exercise. Both works of contemporary dance were conceived in 2018, with critical feedback and support by Gati Dance Forum. This evening contains mature content and is open strictly to ages 18 and above.
GET PASSES » FRIDAY, MAR 1, 7:30PM
Sorry, passes for this event are no longer available.