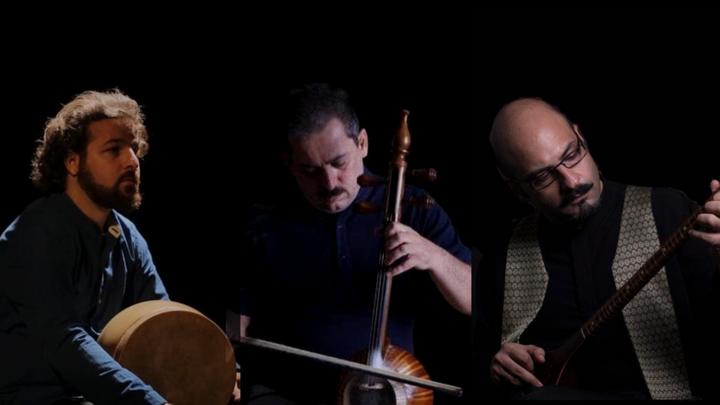 Humnawazi
Ardeshir Kamkar, Behdad Babaei and Fakhroddin Ghaffari
SUNDAY, DEC 23 6:30PM
access_time1h 15m
#performance #music #persian #classical #kurdish #english
Persian Classical Music, characterised by its raw earthy sound, is similar in pacing to a Hindustani Classical performance, but without the set structure of a raag. Three artists from Tehran present a Persian 'humnawazi' reminding us of the roots of our own musical heritage. Melancholic folk melodies and improvisations generated by simple instruments are reminiscent of the rich cultured past of Iran. Kamanc...(more)heh (string) artist Ardeshir Kamkar - member of the eminent Kamkar family of Kurdish folk music and Behdad Babaei on the Sehtar (string), collaborate with Fakhroddin Ghaffari on the Tombak (percussion) to present a hypnotic and soulful evening.
GET PASSES » SUNDAY, DEC 23, 6:30PM
Sorry, passes for this event are no longer available.