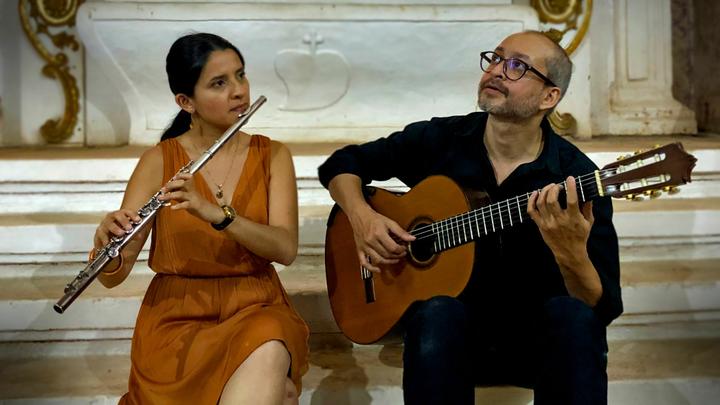 Boom & Nat: Flute and Classical Guitar
Performed by Nathalie Ramirez and Shyamant Behal
SUNDAY, MAR 31 6:30PM
access_time1h 25m
#performance #music #classical #instrumental #southamerican #european
Two artists with diverse training and influences come together to present an evening of culturally rich symphonies. Mexican flautist Nathalie Ramirez and Indian guitarist Shyamant Behal perform classical and contemporary music from Europe and South America interspersed with stories that lie behind their creation. Nathalie, who was drawn to India by her interest in Hindustani classical music is trained in Hi...(more)ndustani vocals and the Indian bansuri (bamboo flute) in tandem with the traverse flute. Conversely, Shyamant Behal learned the Classical guitar in Delhi and went to France to deepen his training in the instrument where further explorations led him to the sounds of South America. Together, their repertoire presents an exciting confluence of melody. For ages: 16 years and above.
GET PASSES » SUNDAY, MAR 31, 6:30PM
Sorry, passes for this event are no longer available.